Patrick E. Beaudry, CPA/PFS, CFA, CFP (MBA '00)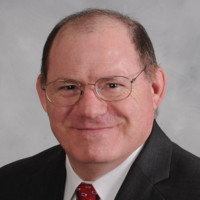 Patrick Beaudry has over 25 years of experience in the financial services industry and specializes in financial and estate planning for high net worth and ultra-high net worth individuals, their families, and foundations.  His work has been published in national publications including Trusts and Estates magazine and WealthManagement.com and he has been quoted by a number of media outlets including Bloomberg/BNA, Consumer Reports, BankRate.com and Kiplinger's.
Patrick earned his Master of Business Administration from Wake Forest University's Babcock Graduate School of Management and his Bachelor's degree from the Florida State University. Patrick has earned the right to use the Chartered Financial Analyst(r) designation and is a CFP(r) professional. He is a Certified Public Accountant, licensed in Florida and North Carolina, and has earned the Personal Financial Specialist (PFS) designation from the American Institute of CPAs. He is a member of the American Institute of Certified Public Accountants, the North Carolina Society of Chartered Financial Analysts and is a member of the Winston Salem Estate Planning Council and the Wake County Estate Planning Council.
Elizabeth A. Clendinning, PhD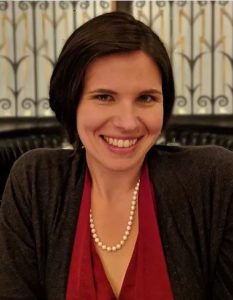 Dr. Clendinning is an Assistant Professor of Music at Wake Forest University specializing in ethnomusicology. A graduate of Florida State University (Ph.D. 2013, M.M. 2009) and The University of Chicago (B.A. 2007), she was previously Visiting Instructor in Ethnomusicology and Director of World Music at Emory University (2013-2014). At Wake Forest, she teach courses in world and popular musics and direct the Balinese gamelan, Gamelan Giri Murti.
​Her research addresses concepts of space, time, cultural representation, and pedagogy within transnational Balinese gamelan communities and in film and television music. Dr. Clendinning's writing has appeared in various journals and edited volumes, including Musicultures and Ethnomusicology. Her first book, on gamelans and transnational education in the United States, is under contract with the University of Illinois Press. She embraces her role as a teacher-scholar through incorporating her research into her teaching and providing hands-on opportunities for her students to experience music and culture. She has previously served as co-chair for the Society for Ethnomusicology Section on the Status of Women (2013-2016) and is past president of the Southeast and Caribbean Chapter of the Society for Ethnomusicology (2015-2016).
Mercy Eyadiel
Mercy Eyadiel is a nationally recognized leader in career and personal development and has more than 20 years of experience in higher education working for three prestigious institutions over her career—Vanderbilt, Stanford, and Wake Forest University. Eyadiel's mission and passion are to help students and professionals identify their interests, values, and skills which ultimately lead them to rewarding careers. As such, she has been quoted in national media outlets ranging from Bloomberg Business, Fortune, Wall Street Journal, and Parents magazine.
In her current role as Associate Vice President of Career Development and Corporate Engagement, Mercy oversees strategy and operations for the School of Business Market Readiness and Employment team. In addition, Mercy oversees corporate strategic partnerships for the Business school, University-wide employer engagement and recruiting initiatives for 5,000+ undergrads (business and liberal arts) and graduate students (arts & sciences and business).
Dr. Mary Foskett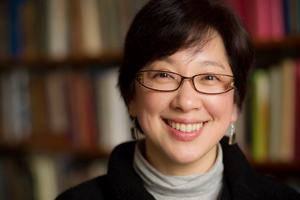 Dr. Foskett is the Wake Forest Kahle Professor of Religious Studies and Albritton Fellow in the Wake Forest University Department for the Study of Religions. She teaches in the area of New Testament Studies and has been a core faculty member of Women's and Gender Studies. She was the inaugural director of the WFU Humanities Institute. Her primary research interest is in contemporary approaches to New Testament interpretation, especially feminist and culturally contextualized interpretations of biblical texts and traditions.
Robin Gault-Winton, MSW ('85)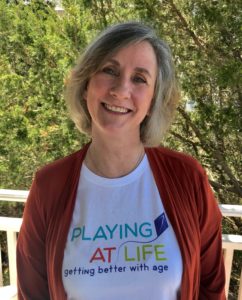 Robin graduated from Wake Forest with a BA in Psychology, followed by a Master's of Social Work from The Catholic University of America. She began her career as a mental health therapist with older adults and their families and then as an instructor for other human service workers. She has held multiple leadership positions in staff development, performance improvement, and corporate learning solutions. Her adult education work expanded to include organizational consulting.
Now entering her own third act, Robin has turned her love of working with older adults to herself and other 50+ folks who desire to bring an intentionality and continued learning to their own aging. As part of her own development, she earned a certificate through the Institute of Noetic Sciences as a conscious aging facilitator. As the Chief Enjoyment Officer of her company, Playing At Life, Robin has created a fun but focused seven-step framework to discern and implement one's passion and purpose needed to achieve a well-played life. She offers this framework via events and workshops, sustained group facilitation, and self-paced online training.
Shayla Herndon-Edmunds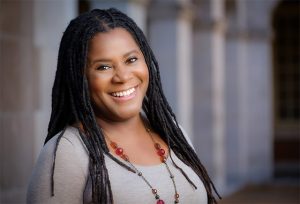 Shayla Herndon–Edmunds is the Director of Talent Development for Forward Cities, where she is responsible for the strategic oversight of local projects,training & support, and professional development for staff and senior leaders. Shayla is an entrepreneur, professional development coach, and inclusion strategist who has spent the last 18 years working with corporations, institutions of higher education, and non–profit organizations offering coaching, strategic planning, and training and development related to diversity & inclusion, unconscious bias, emotional intelligence, intercultural development, and team effectiveness.
Herndon–Edmunds is co–owner Oh My Goodness Wellness Bar, a North Carolina based wellness boutique offering natural products and therapeutic bodywork, coaching and stress management services. She is also founding board member of the Kamp Kizzy Foundation, a non–profit organization established to provide self–development and empowerment opportunities to young girls. Herndon-Edmunds received her B.A. degree in English and Business Administration from George Mason University and has also received training and certifications from professional coaching to unconscious bias, and entrepreneurial mindset.
Gregg Levoy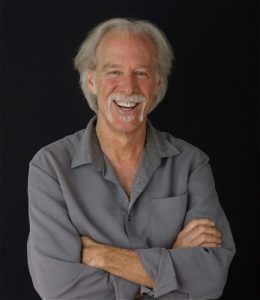 Gregg Levoy is the author of Callings: Finding and Following An Authentic Life (Random House)—rated among the "Top 20 Career Publications" by the Workforce Information Group—and Vital Signs: Discovering and Sustaining Your Passion for Life (Penguin).
He is the former "behavioral specialist" at USA Today, and a regular blogger for Psychology Today.
He has Keynoted at the National Conference on Positive Aging, the Smithsonian Institution, Environmental Protection Agency, Microsoft, American Counseling Association, National Career Development Association, and others, and been a frequent guest of the media, including ABC-TV, CNN, NPR and PBS.
A former adjunct professor of journalism at the University of New Mexico, and former columnist and reporter for USA Today and the Cincinnati Enquirer, he has written for the New York Times Magazine, Washington Post, Omni, Psychology Today, Fast Company, Reader's Digest, and many others. His website is www.gregglevoy.com.
Allison McWilliams ('95)
In June 2010, Allison returned to her alma mater to develop and lead the University's Mentoring Resource Center, which provides training, support, guidance, and resources for formal and informal mentoring relationships across the University. Since March 2014, Allison has also provided leadership for Alumni Personal & Career Development programming and resources in collaboration with the University's Office of Alumni Engagement, with a particular emphasis on young alumni.
Prior to joining the University in June 2010, Allison was a public service faculty member at the University of Georgia, where she created, administered, and served as a facilitator for leadership development and organizational development programs and initiatives both for higher education and public sector audiences. Allison earned her bachelor's degree from Wake Forest, and a master's in public relations and a doctorate in higher education administration from the University of Georgia.
In September 2017, Allison's book, Five For Your First Five: Own Your Career and Life After College, a guidebook for the college to life-after- college transition, was published by Wake Forest's Library Partners Press and is available on Amazon.
Cherise Millsaps ('88)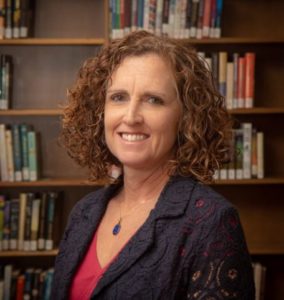 Cherise Millsaps graduated from Wake Forest in 1988 with a BA in Elementary Education, earned her master's degree in Language and Literacy from Salem College in 1994, and completed a graduate certification in Multicultural Transnational Literatures from East Carolina University in 2016. Cherise began her career in education as an elementary school teacher, and she worked part-time as a reading specialist and educational consultant while raising her two children, Emily and Andrew. She began teaching developmental English at Surry Community College in 2001. Throughout her years as a developmental educator, Cherise has remained actively involved at the state and national levels with the National Association for Developmental Education (NADE) and the North Carolina Association for Developmental Education (NCADE), serving as President of NCADE in 2008 and 2013. After participating in Camp Third Act in 2018, Cherise was inspired to pursue new professional opportunities which led her move to Raleigh, NC and change employers after teaching at the same institution for 19 years. She currently teaches developmental English at Wake Technical Community College.
Sylvia Oberle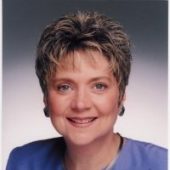 Sylvia Oberle has lived in Winston-Salem since 1978, and retired in May 2016 after 10 years as executive director of Habitat for Humanity of Forsyth County. During her tenure at Habitat Forsyth, the affiliate became one of the first Habitat affiliates in the country to adopt the neighborhood revitalization approach to broadening housing and community development solutions. Before coming to Habitat, Sylvia was founding director of the Center for Community Safety at Winston-Salem State University. She is a nationally recognized leader in developing effective partnerships to strengthen and stabilize communities. She is a former city editor of the Winston-Salem Journal and was also senior vice president of Fyock & Associates, a communications consulting firm.
She is currently working as a Senior Fellow for Wake Forest University helping to identify and facilitate ways for the university to work more closely with neighborhood residents to revitalize the nearby Boston-Thurmond neighborhood.
Malika Roman Isler, PhD, MPH ('99)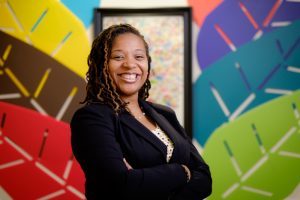 Malika is the inaugural Director of Wellbeing at Wake Forest University. As a Wake Forest alumnna, Malika has a Bachelor of Science in Health and Exercise Science. She continued her studies and completed a Master of Public Health (Health Promotion) at the University of South Carolina and a PhD in Public Health (Health Behavior and Health Education) from the University of North Carolina at Chapel Hill. Malika has over 10 years of experience integrating research and programming, developing health and wellbeing programs and interventions, developing strategic plans that guide health and wellbeing initiatives, and defining assessment tools to ensure research and program effectiveness. Malika has prevention research and programmatic experience in several areas, including cancer and HIV. Prior to returning to Wake Forest, she served on the faculty of the UNC-Chapel Hill School of Medicine, as an administrator and faculty lead with the NC Translational and Clinical Sciences Institute (NC TraCS), and faculty investigator with the Center for Genomics and Society. In these capacities, Malika was on the investigative team for 10 federally and institutionally funded projects and centers, serving as principal investigator for 3 projects. With her training and outreach expertise, she provided consultation and technical assistance to collaborative efforts in health and wellbeing among students, community members, clinicians, researchers, and public health practitioners. In addition to her role as Director of Wellbeing, she has an appointment in the Department of Health and Exercise Science.
J.D. Wilson ('69, P '01)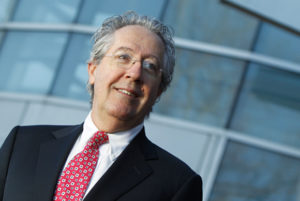 Since graduating from Wake Forest University in 1969, and after service in the Army as a photojournalist in Berlin, J. D. Wilson has enjoyed a life in Winston-Salem filled with family, private business, and community service with a focus on creativity, the arts, and connecting.
For more than 45 years, he has been guiding leaders of not-for-profits in fundraising, organizational effectiveness, strategic program development and metrics-based communications. He has served as a board member for more than 20 not-for-profits, covering civic, arts, cultural, historic, social services, and economic development. He has chaired or raised money for political campaigns of mayors, governors, legislators and members of Congress.
An entrepreneur, J. D. co-founded Excalibur Direct Marketing, the oldest such firm in North Carolina, and was president for more than 45 years; he continues as chairman and CEO. In 2017, he founded Stepstone Strategic Partners, LLC, a fundraising and strategic consulting firm, whose three partners have helped raise more than $1 billion over their careers.
He is a former trustee of UNC School of the Arts, from which he received an honorary degree and The Giannini Award, its highest. In 2008, he received The Arts Council Award from the Winston-Salem/Forsyth County Arts Council. A native of Kentucky, he was named a Kentucky Colonel and, in 2018, Gov. Cooper honored him as a recipient of the Order of the Long Leaf Pine.
As a board member of the Thomas S. Kenan Institute for the Arts and The Winston-Salem Alliance, he is helping lead creative entrepreneurial efforts in Winston-Salem and the Southeast. He is an advisor and mentor to the Center for Creative Economy and Creative Startups Accelerator, and is an investor in startups, in Broadway productions, and a producer of early stage theatre. In 2010, he helped broker Winston-Salem's brand as City of Arts & Innovation.
He and his wife, Janie, enjoy time with their daughter and son-in-law, both local Wake alum's, and two grandchildren.
---